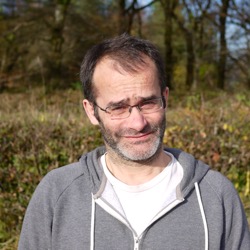 Vic Gazis
Head of Business Development - International Schools
+44(0)1395239199 ext 9235
Vic is our Head of Business Development for International Schools. He also travels for the schools team visiting customers and attending conferences.
Vic spent the majority of his early working life in shops and warehouses carrying out general duties and driving forklifts. At 35 he decided to go back in to education; beginning with basic IT skills and an entry level Open University course. Without a particular plan in mind he then began to take more advanced courses before going in to full time education, working nights in a warehouse, and completing a degree at Wolverhampton University and a Masters at Birmingham University in Sociology. In 2009 Vic won funding to carry out a PhD at Exeter University.
Whilst at Exeter University Vic joined Mallory as a temporary warehouse packer. He later moved to the schools team where he now looks after customer accounts all over the world.
Vic can often be found running around Exeter, training for half marathons and raising money for various charities.