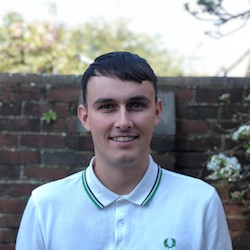 Louis Wenley
International Account Manager
+44(0)1395239199 ext 230
Louis joined the Mallory Schools Team in February 2019 after a year of travelling through various countries in South America, Asia and Europe. He looks after our customers in Namibia, Kenya and Tanzania amongst others.
In 2016, Louis graduated from the University of Reading with a degree in Politics and International Relations, leading to a keen interest in current affairs.
In Louis' spare time, he enjoys travelling and making the most of his season ticket at Exeter City, one of the local football teams.