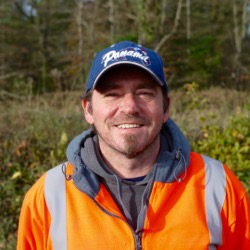 Christian Hardinge-Walsh
Warehouse Manager
+44(0)1395239199 ext 0000
Christian is our warehouse manager and is responsible for the overall management of our warehouses and stock control as well as health and safety, fire safety and general housekeeping. Since joining Mallory in 2010 he has implemented various improvements to the warehouse space in order to keep up with increasing turnover and new staff members. Christian is also liason for the Tenders Team.
Christian comes from a background of industrial electrical sales and warehouse management. He has also run several of his own businesses.
Christian likes to spend his free time travelling with his family in his motorhome, playing his bass guitar and is an avid carp fisherman. He also has a large, ever expanding, collection of vinyl records.