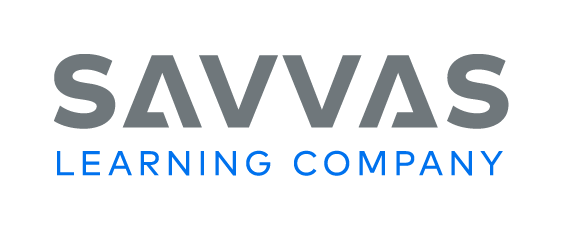 SAVVAS Learning Company
Savvas is built upon a more than 120-year history of innovation and leadership in K-12 education. With pioneering brands such as Scott Foresman, Prentice Hall, and Pearson in our DNA, we have re imagined how generations of students learn. We take pride in developing the highest-quality curricula, used by more than 40 million students in 125 countries. Our award-winning programs, developed by leading authors and educators and supported by best-in-class professional learning, leverage the power of data and advanced technology to deliver immersive, personalized, and flexible content that connects teachers and students with real-world learning experiences.
Our digital solutions are powered by Savvas Realize™, one of the edtech industry's most versatile learning management systems, with features specifically designed to help teachers seamlessly shift between in-person, remote, and hybrid teaching and learning environments. Through Realize, Savvas provides sustainable and equitable digital solutions so that students can maximize their learning anytime, anywhere.