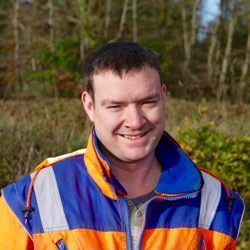 Chris Davies
Warehouse Staff - Schools Team Liason
+44(0)1395239199 ext 0000
Chris is our schools team liason warehouse assistant. He is the go-to man for our consignments and will ensure the overall smooth running of Schools Team contracts. He is extremely hands on and will make sure that all jobs are packed to our high standards within tight deadlines.
Chris previously lived in Cyprus where he had his own general maintenance business. Since being back in the UK he has had ample experience working within a warehouse environment.
Chris enjoys team sports and plays on his local basketball team. When not on the court he can often be found down the local playing on the local darts league. He has a young family and spends the rest of his free time out on adventures.